VR Lab- Innovative project of 4helpVR and the Wroclaw University of Environmental and Life Sciences
While at university, has any of us ever wondered if currently available tools haven't been used to the full potential of the 21st century. 4helpVR has teamed up with one of the largest universities in Wroclaw-the university of environmental and life sciences, to undertake the task of tackling this issue. We also would like to ensure the entire academic world the access to the most modern way of teaching- the technology of virtual reality whose project name goes by "VR LAB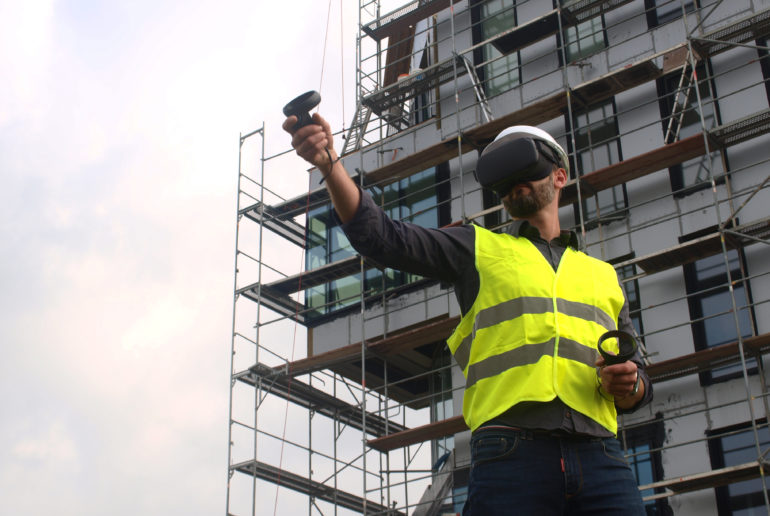 H&S training 2.0-the new quality of training in the safety and hygiene of the workplace
VR technology allows for a completely new way of relaying information to students on the subject of workplace safety, first aid as well as fire safety. The aspect of relaying this information in this vastly understood area of safety is very important to us that is why we have come up with our "VR LAB" where the students can immerse themselves in realistically threatening scenarios and choose the appropriate preventive measures in judging the safety risk and becoming safety leaders. On top of that, students will be able to learn the basic law aspects of workplace safety in a modern way.
An inseparable element of workplace safety is first aid, that's why the educational community will be able to learn the procedures and regulations of first aid such as the resuscitation algorithm in CPR with the use of an AED device in VR with the assistance of our virtual instructor- Paramedicus. There are many advantages of this form of training and one of them is the safety of conducting classes during the COVID-19 pandemic because our program allows for individual learning which guarantees social distancing. Additionally, students along with their professors can analyse the VR scenario on a projector in real time as it is occurring for educational purposes
This year's finale and collection for life-saving equipment is an extremely close issue. 4 HELP VR from the 27th final in 2019 educates people how to help those affected. About 3,500 people had the opportunity to benefit from our programme in 2019. It's wonderful how technology can be of service to man. That is why our training 4 HELP VR will bravely serve all Poles on the 28th Final.
Is VR LAB only going to be available to students? Absolutely not! The lab is also created with the teachers, researchers and other university employees in mind as the the skills and knowledge of first aid and workplace safety is universal and a useful tool for everyone. We guarantee that many professors will leave or training program session with a huge smile on their face.
If you're interested in this solution, contact us by filling out our information form directly on our website: www.4helpvr.com. Maybe you will also join our SuperHero team and the VR LAB project?
Do not hesitate to join our events. Inform and invite your relatives and friends. Together we'll do more good.
Visit us on:
https://www. facebook. com/4helpvr/;
VR LAB