A game that teaches young people and children how to save lives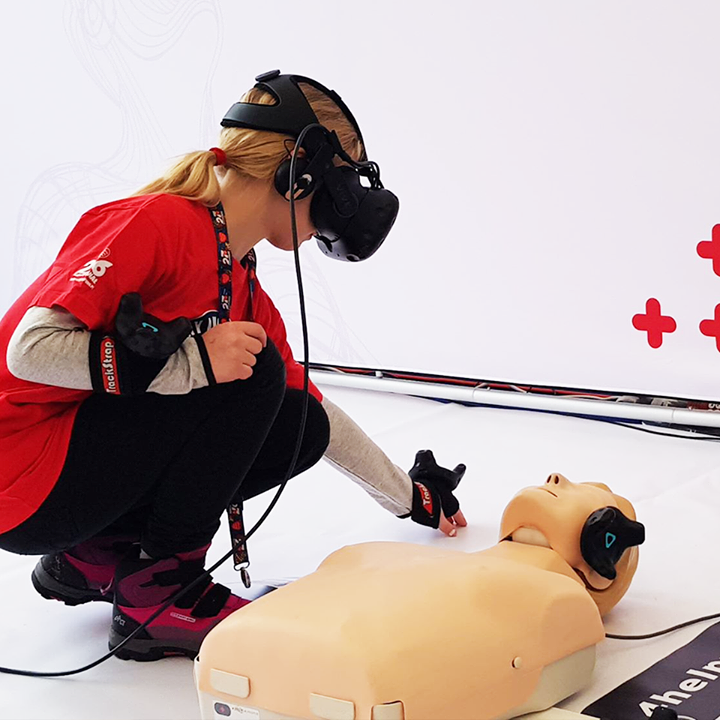 4 Help VR is a training course for ALL.
We train children, youth and adults alike.
Believe it: everyone has a chance to learn first aid – regardless of age or skill.
With our motto "You can also become a Superhero"; we want to reach out to the youngest, so that from the earliest years we develop the attitude that each of us, if we witness an event, can have an impact on someone's life. Life threatening situations happen, after all, each of us can witness such an event, and proper training and action in these unexpected moments can increase the survival rate 2-3 times.
Why does first aid training in virtual reality attract young people and children?
What convinced you to try your hand at 4 Help VR younger participants?
They approached the training as a game whose aim is to save life. It may seem a little insignificant to you. However, the effectiveness of this method and the interest of children in participating in trainings exceeded our expectations! Why? Because young people live on technology, this virtual world, where they can play and educate themselves through games, applications, access to the Internet and knowledge, is their everyday life.
Therefore, 4 Help VR can be successfully used in schools and in courses for the youngest children. See how they comment the training themselves: